Achieving Separation of Compute and Storage in a Cloud World
The rise of compute intensive workloads and the adoption of the cloud has driven organizations to adopt a decoupled architecture for modern workloads - one in which compute scales independently from storage. While this enables scaling elasticity, it introduces new problems - how do you co-locate data with compute, how do you unify data across multiple remote clouds, how do you keep storage and I/O service costs down and many more.
Enter Alluxio, a virtual unified file system, which sits between compute and storage that allows you to realize the benefits of a hybrid cloud architecture with the same performance and lower costs.
In this webinar, we will discuss:
Why leading enterprises are adopting hybrid cloud architectures with compute and storage disaggregated
The new challenges that this new paradigm introduces
An introduction to Alluxio and the unified data solution it provides for hybrid environments
The live webinar has concluded. Register to receive access to the on demand video.

Dipti Borkar is the VP of Product & Marketing at Alluxio with over 15 years experience in data and database technology across relational and non-relational. Prior to Alluxio, Dipti was VP of Product Marketing at Kinetica and Couchbase. At Couchbase she held several leadership positions there including Head of Global Technical Sales and Head of Product Management. Earlier in her career Dipti managed development teams at IBM DB2 where she started her career as a database software engineer. Dipti holds a M.S. in Computer Science from the UC San Diego, and an MBA from the Haas School of Business at UC Berkeley.
Vice President, Product and Marketing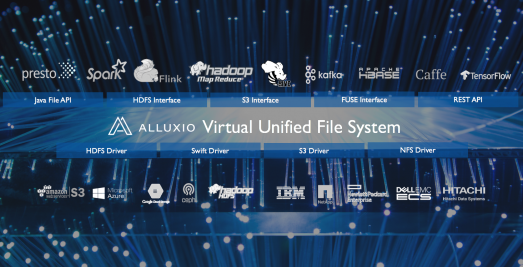 ...open-source virtual distributed file system that provides a unified data access layer for hybrid and multi cloud deployments.
Alluxio abstracts data from the underlying storage systems like Amazon S3 or Apache HDFS and and applications such as Apache Spark or Presto.
With Alluxio, your data is centralized and applications have a single common interface and namespace for data access.
Alluxio: a brief introduction